Meet Your Orthodontist
Anas Athar, DDS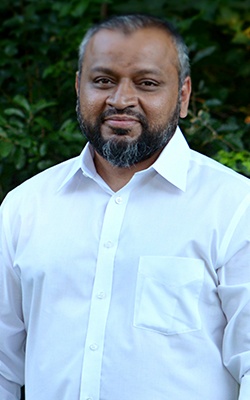 Dr. Athar has nearly two decades of experience in dentistry. Today, he is a highly sought-after orthodontist with advanced training in several specialties, including (but not limited to) advanced dental imaging, interceptive orthodontics, clear aligners, and dental sleep medicine. He also has the unique distinction of being the only dual-trained orthodontist and oral and maxillofacial radiologist in all of Texas!
Dr. Athar regularly pursues continuing education and enjoys honing his vast skillset whenever possible. He has visited a handful of prestigious dental schools and various seminars across the globe. His publications have also been showcased in a wide variety of acclaimed journals, such as the OOOOE. Throughout his years in practice, he's received various distinguished awards, including:
Orthodontist of the Year in 2016
Distinguished Teacher of the Year 2007
Dental Specialist of the Year 2016
Dr. Athar first started studying dentistry at Baqai Dental College in Pakistan. He then pursued oral maxillofacial radiology training at the University of Missouri in Kansas City and orthodontic training at San Louis University. He is a proud and active member of several dental organizations.
The Athar Family