Dentofacial Orthopedics
Improving Facial Development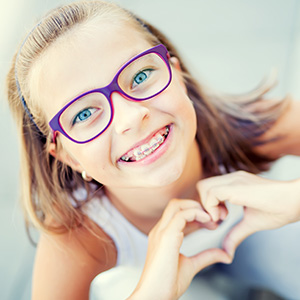 Visitors to our website surely knows what an orthodontist does, but they might be less familiar with the term "dentofacial orthopedics." Being a dentofacial orthopedic specialist requires two to three years of advanced schooling by a prospective orthodontist, and Dr. Anas Athar is proud to be able to share the benefits of this education with his valued patients in the Dallas-Fort Worth area.
So what exactly is dentofacial orthopedics? It's the process of normalizing a patient's facial bone structure and also correcting any abnormalities that may be negatively affecting their jaw and/or general face. As a result, their smile will be healthier, stronger, and more aesthetically pleasing following traditional orthodontic treatment. If you'd like to schedule a first appointment at any of our seven practice locations to learn more about this type of care, don't hesitate to contact us.
Dentofacial Orthopedics for Children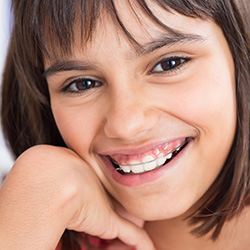 Children are the best candidates for this type of treatment because their jawbones are still gradually forming and thus have not completely hardened yet. This makes it easier for Dr. Athar to provide important adjustments. Several oral appliances can be used to stimulate the jaw's development, including palatal expanders. This treatment may be recommended as a part of Phase 1 Pediatric Orthodontics, or it may be better used concurrently with braces. These factors will depend on the patient's specific needs and the severity of the conditions we are aiming to correct.
Can Adults Receive Dentofacial Orthopedic Treatment?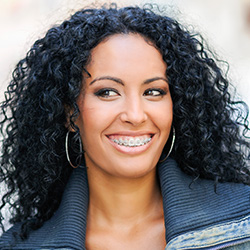 Dentofacial orthopedics can be used to treat adults, but patients should expect the treatment process to be much more extensive. Because the jawbone is already at a mature stage and no longer growing, the tissue is hardened to the point that adjustments are tough to perform. Surgery may be the only possible option to establish proper bite alignment. Dr. Athar will be happy to sit down with you and help you explore all of the available options in full detail before deciding on a treatment plan.