Clear & Ceramic Braces
Image-Friendly Orthodontics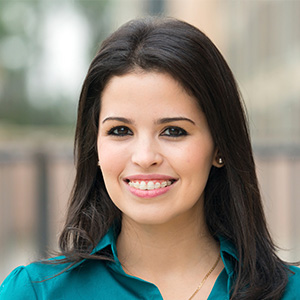 Many patients dream of a straighter, more attractive smile that helps them make great first impressions on everyone they meet – but that dream hits the brakes when they realize they'll need to wear dark-colored, metal braces for months or even years at a time to achieve those beautiful improvements. Dr. Anas Athar understands these concerns very well, and he wants to help you find the right path forward for your unique orthodontic journey.
Many patients don't realize that traditional braces can be made from clear and ceramic materials in addition to age-old metal. These brackets and wires will blend in much better with your natural enamel, creating a refreshingly discreet appearance that may not even be noticed by most people you pass in a day. If you'd like to learn more for yourself or your teenager, contact one of our seven practice locations in the Dallas-Fort Worth area!
How Do Ceramic Braces Work?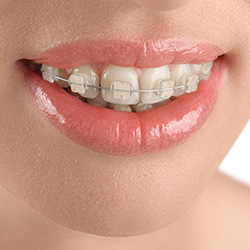 Ceramic braces work in virtually the same fashion as traditional metal braces. The brackets will be directly bonded to the tooth surfaces, and the orthodontic wire will be attached over them. This wire applies a gradual and consistent amount of pressure to the teeth, slowly moving them towards their ideal position. This wire will be regularly switched out during progress appointments in order to maximize its effectiveness.
What are the Advantages of Using Clear & Ceramic Braces?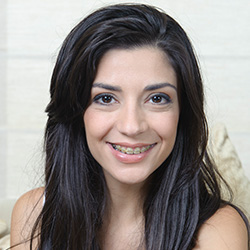 As already stated, the wires and brackets that make up your new braces will be made from either a translucent (clear) material or tooth-colored material. That means they'll be much less noticeable in everyday life to the people around you.
Clear and ceramic braces typically have smaller brackets, which will take up less of your tooth surfaces and make your treatment even more difficult to point out.
Patients are able to maintain a higher level of self-confidence throughout treatment!
Are There Any Disadvantages of Using Clear & Ceramic Braces?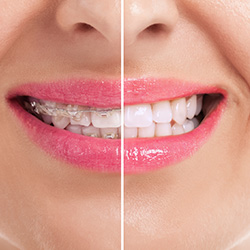 On average, clear and ceramic braces will cost more than the traditional metal variety, and the treatment process may take a slighter longer investment of time as well. It's important to remember that certain components of the braces (like the elastic ties) can become discolored if the patient regularly smokes or has a heavy diet of coffee, wine, or tea.
However, none of these factors should discourage patients from pursuing the aesthetic-minded treatment they want! Dr. Athar is happy to provide tips and guidelines for how to keep your clear and ceramic braces looking great over time. Plus, convenient financial options (including payment plans) are available if needed to make the overall cost of treatment more manageable.